The Need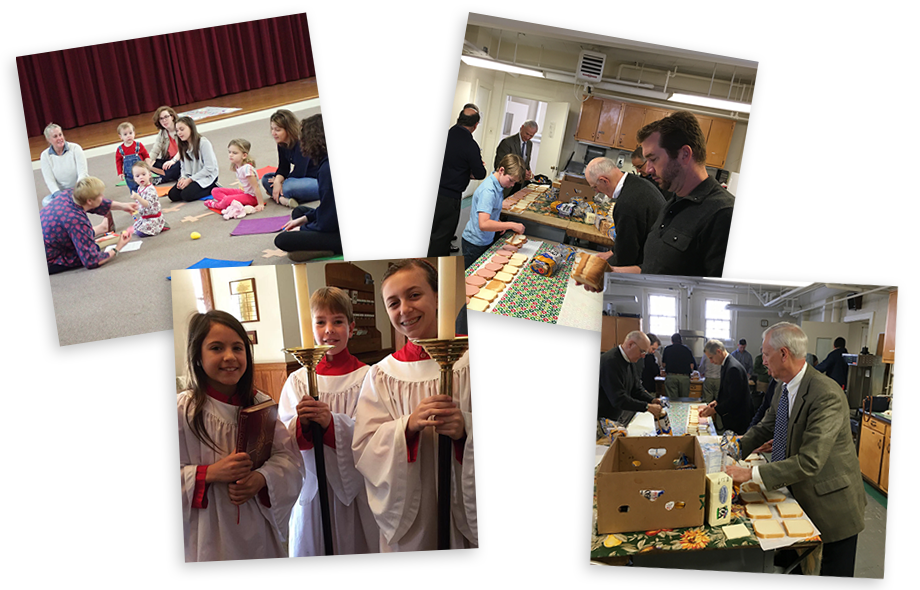 Through the St. James's 2020 capital campaign, we will raise the funds we need to respond to our vision with concrete action. We will:
Increase our visibility in the greater community & the diversity of our congregation
The Dining Room and Parish Hall will be refreshed, including new audiovisual equipment, paint, energy efficient lighting, flooring, storage and new HVAC in the Parish Hall, where asbestos issues will also be resolved.
The Parish Room and attached Kitchenette will also be updated to make the space more functional to provide excellent meeting and small dining options.
Encourage continued youth engagement in the life of our parish
Refreshed youth space will be available for many programs including youth events, tutoring and job counseling for youth and teens as well as inter-generational programming.
Continue the long St. James's tradition of glorifying God through extraordinary music & liturgy
The organ will be rebuilt, the Sanctuary painted and new energy efficient lighting will be installed, as well as flexible LED lighting to replace the existing cove and soffit lighting. A control system will allow for a variety of lighting options.
Ensure Parish House is welcoming & accessible to all
St. James's must be welcoming to all, and accessible to people with disabilities, wheelchair users and the elderly.
Expand outreach, feeding programs & dining events
The Kitchen will be brought up to health code standards, including removal of some cabinets and equipment, modification of existing stainless steel counters, and the additional of a new five foot gas range, code compliant hood system, freezer, three bay sink, hand sink, microwave, countertops, base and wall cabinets, dishwasher booster and instant hot water tank, new lighting, paint, and energy-efficient glass block windows in west wall. An accessible unisex restroom will be created on the main floor. This will require reworking the parish office, and corridor. The existing bathrooms on all three levels will be refreshed to make them more welcoming. In addition, the existing doors in the Parish House are all starting to break and cannot be repaired. They are laminated and original to the building. We will replace all interior doors with solid wood doors with easily maneuvered levers.