The Need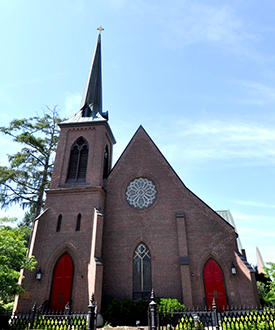 Looking back at St. Paul's history, it's clear that our parish has been blessed with the people and the resources necessary to make a real difference in our community and our world. And so, as we celebrate 200 years of ministry, formation, worship, service, mission, hospitality, and fellowship, our eyes are fixed on the future. We want to ensure that our good work perseveres, that our building continues to be a place of welcome, and that the ministries initiated within our walls extend far beyond them.
St. Paul's is a church for the future as well as for the present. Inspired by the rich history of our past, let us do all we can to ensure that our building can support and sustain us as we embark on our next 200 years.
Through the Founding the Future capital campaign, we will raise the funds needed to strengthen the fabric of this place and prepare it for a future of expanded ministry. We will:
Provide a New Roof
To be an effective center for God's mission in the world, our building must be structurally sound and watertight. When our roof is in disrepair, our ability to worship and serve is compromised. Over the past few years we have been dealing with catastrophic leaks in the roof membranes —and resultant interior damage to our building. On each occasion we have had to pay for repairs that are only temporary. Our parishioners, the people who gather, worship, and minister at St. Paul's, have given whole-hearted support to our proposal to make lasting repairs to our roof, replacing the worn-out membrane and making it sturdy and weather-proof for decades to come.
Pay for the New Elevator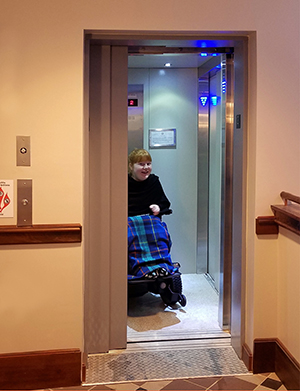 St. Paul's has a growing reputation for genuine hospitality. However, in order to provide a warm welcome, our building must be fully accessible. In fall 2016, when we undertook the feasibility study for a capital campaign, we received an enthusiastic affirmation of our decision to replace St. Paul's broken down elevator in advance of raising the necessary funds. It was understood that accessibility for all is of utmost importance in our commitment to being "a place to belong, whoever you are, just as you are." Accordingly, the elevator and the associated building work were funded by a loan from the Church of New Hampshire's Diocesan Advance Fund. These funds will now be repaid through the Founding the Future campaign.
Our new elevator is functioning beautifully, proclaiming a message of welcome and hospitality to all.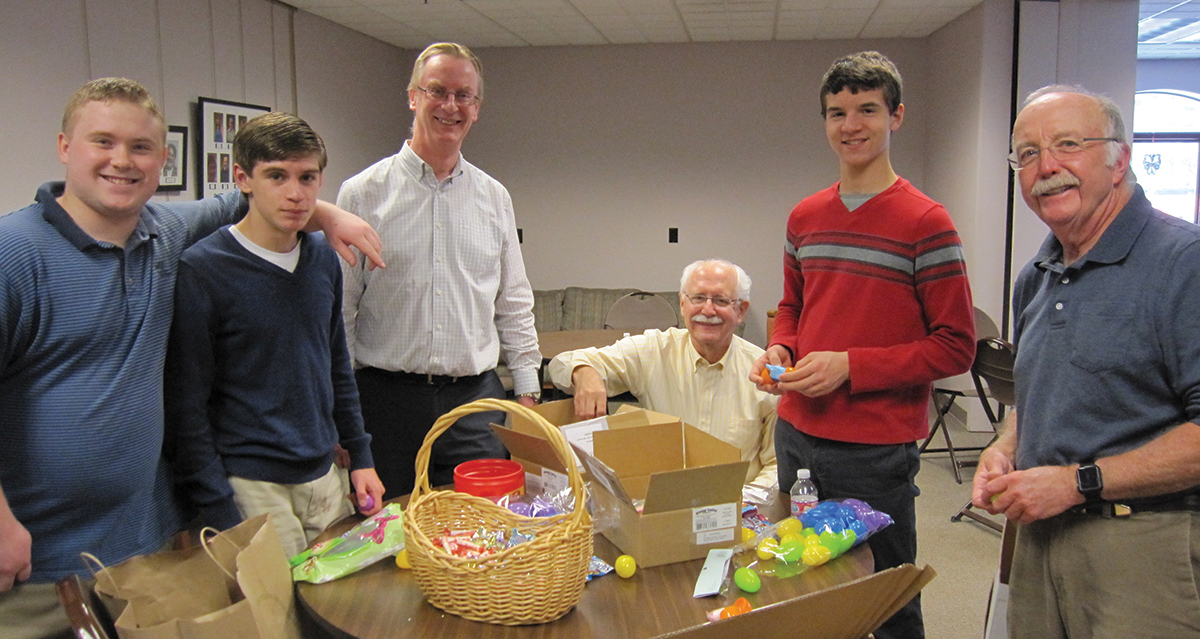 Renovate the Lower Level
Everything we do to repair and improve our building will benefit our members by enriching our worship experiences, providing healthier, more inviting conditions for all of our on-site activities. But there is another, huge population served by our building, and they, too, deserve the very best environment we can offer.
St. Paul's "Assistance with Dignity" Outreach Center, on the lower level of the church building, houses our VNA clinics, Food Pantry, Thrift Store, and Clothing Bank in a very small area. Part of that area is also used when we provide overnight accommodation for homeless parents, children, and hosts during our Family Promise weeks. Closer to the center of the lower level there is wasted space that is inaccessible from the main corridors but which could provide valuable storage and laundering facilities for these ministries. The results of our feasibility study indicated strong parish support for reconfiguring and updating our lower level so that it can be used more efficiently and provide a more welcoming environment for the people we serve.
Funds raised in our Founding the Future campaign will enable us to carry out some basic renovations on which we hope to expand in the future.
Total Needed: $500,000