The Need
FORMATION and FELLOWSHIP
The parish hall is where we gather for fellowship, receptions, celebrations, and adult formation, and it is used by multiple outside community groups throughout the week. This is the only accessible meeting space in the church for small groups of more than 10 people, but its central location leads to many interruptions and it's large size is undesirable for smaller gatherings. To meet our needs for a multi-use space, the stage will be converted into an accessible meeting/classroom that also can be opened up for major events. An open mezzanine floor above this new classroom will provide an additional space for people to gather. While final design decisions have not been made, our new parish hall will look similar to this: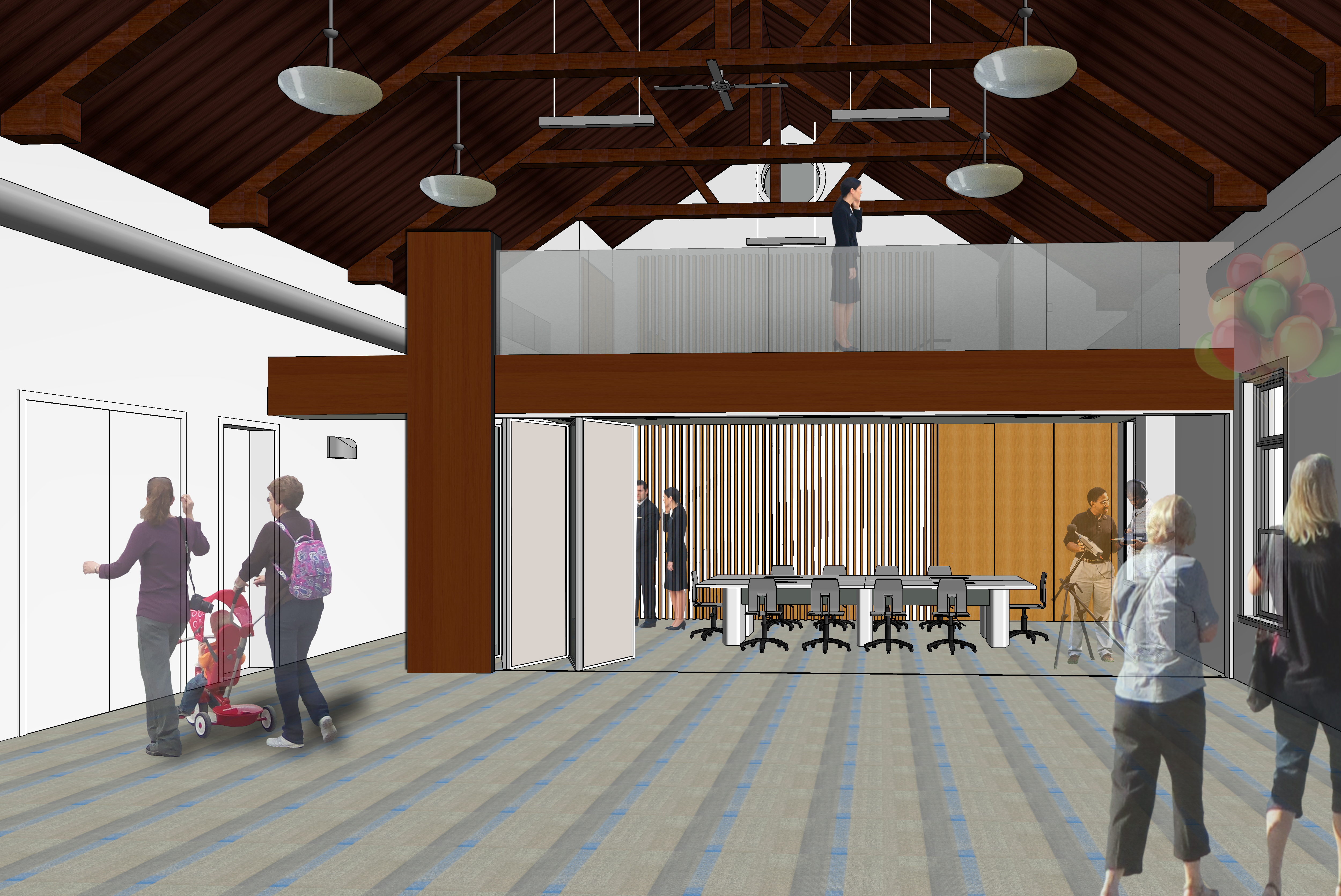 An up-to-date sound system for both the main parish hall and the new meeting space will enhance established activities and provide new possibilities for programs. Our current bathrooms will also be upgraded to make a more hospitable space to the many people who come through our doors each week.
MUSIC and WORSHIP
Music is a vital part of our culture, offering solemnity, beauty, joy, and enthusiasm to worship services. In particular, organ music's unique breadth and depth of sound has the ability to touch us deeply and allow us to experience God in a unique way.
Recognizing the importance of music to our congregation and wider community, and the extreme deterioration of our current organ, an organ builder will replace and create a pipe organ for Christ Church that specifically fits our space.
A complete painting and plastering of the sanctuary will give much-needed refreshment to our worship environment.