The Need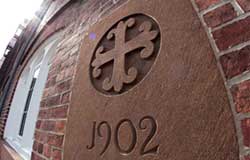 Holy Cross Monastery began its life of prayer, worship, and service on the banks of the Hudson at the dawn of the 20th Century. Thousands of seekers come to the monastery every year for rest, recollection, and spiritual sustenance. The monastery is the home of a praying and worshiping community of eighteen monks. Their life of prayer, worship, and service continues to draw many to visit for a few moments of prayer or a few days of retreat.
Today's community is a vibrant, multi-generational assembly. A third of our brothers are at various stages of initial monastic formation. Another third of our brothers are in Assisted Living; within our enclosure, they receive the care and attention they require to fulfill the spirit of our monastic life. Every one of the brothers contributes to the life of prayer, worship, and service as completely and devotedly as he is able.
Our monastic guesthouse is often full to capacity with people from the local communities, the greater regions, and even beyond—coming to Holy Cross for the opportunity to experience Benedictine prayer and hospitality in a modern world that provides us with plenty, yet leaves us lacking in meaning.
Over the years, the buildings of the monastery have expanded to welcome a growing community of monks and their guests. In 1921, a new church for the monastery was dedicated to Saint Augustine. Over the years, its walls have been washed in thousands and thousands of hours of prayer.
May God's glory be celebrated here for another hundred years!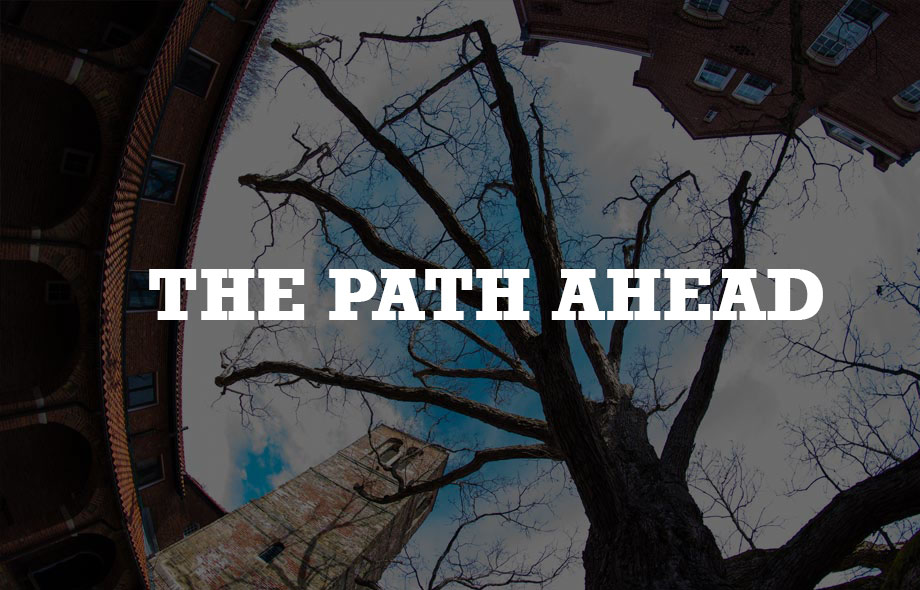 We are engaged in an intentional process to discern the path ahead for Holy Cross—identifying needs and opportunities…and drawing upon the wisdom of brothers, associates, guests, and friends. What follows is a rough sense of where we feel Holy Cross Monastery should go in the near future. Before we seek support for these ideas, we would first conduct a feasibility study. From that conversation, we will develop our funding priorities. Thank you for your ideas and your prayers.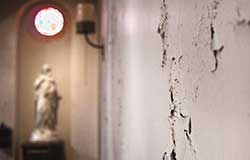 Enhancing Our WORSHIP
ESTIMATED NEED: $825,000
As St. Augustine's prepares to enter its second century of service, it is clear that the church is in need of a little care and refreshment. Over the years, our buildings have been maintained and updated—but there is still much to do. Efficient heating and cooling systems are essential to Holy Cross' long-term ecological sustainability. At the time St. Augustine's was built, climate control meant cool breezes in summer and cold drafts in winter; efficiency was not a concern. We believe the church is ready for high-efficiency climate control.
We have already updated the heating system. But we need energy-efficient windows and cooling. While the old windows provided drafts in all seasons, they do not have screens. New windows would include screens to keep God's critters in their preferred environment.
When built, there was no building beyond the church, but now the enclosure sits to the north. A proper hallway has never been created, so brothers must walk—more or less—through the church to come and go from the enclosure. A glass and wood partition between the side hallway and the church could be installed. The bell tower would be weatherized to remedy water infiltrations. A fresh coat of paint would enliven the visual appeal of our church.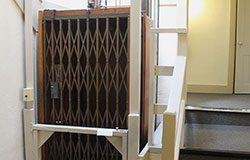 Deepening Our HOSPITALITY
ESTIMATED NEED: $1,832,000
The spirit of welcome we extend to devout worshipers and travelers weary in spirit is the basis of our faith. St. Benedict says in his Rule: "Let all guests who arrive be received like Christ." In so doing, we open our guest house to visitors from across the country, allowing all to participate in the monastery's mission of prayer, worship, and service.
The guest house would benefit from improved access through a repaved driveway and concourse and a modern elevator. Guestrooms could receive new windows, new carpeting, new painting, as well as state-of-the-art climate-control. A renewed roof would be placed atop the Middle House where aging clay tile is failing day by day.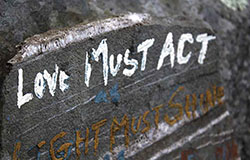 Improving Our SUSTAINABILITY
ESTIMATED NEED: $2,455,000
Endowment resources provide a dependable source of support for future operations and ministry. We currently envision increasing Holy Cross' modest $680,000 endowment by an additional $2 million. Equally important, we also wish to use energy in a more sustainable way.
Energy in the form of natural gas and electricity is one of the largest items in our budget. We are concerned both by the cost and by the impact on our climate. On the supply side, we would source renewable energy (wind, solar) to provide a significant part of our electricity. We will also investigate the use of renewable sources of energy for heating and cooling. On the demand side, a great variety of energy efficiency projects could reduce our usage and improve our stewardship of energy. Great care would be taken in all our projects to improve the energy-efficiency of our infrastructure.

DISCERN...
Today, we are asking what God is calling us to accomplish.
STUDY...
Next, we will conduct a feasibility study to determine our priorities and gauge support.
ASK...
If the study indicates support for a campaign, we will conduct a fundraising effort that is responsive to input we've received.